Sex, Pubmed, and Rock & Roll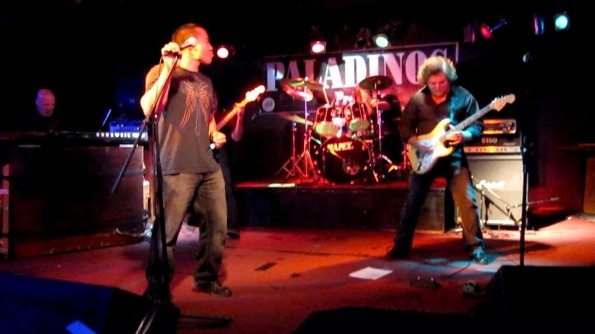 Okay, sex has nothing to do with this, and neither does Pubmed (although both are important). The pic above was taken last Saturday night. I was back doing lead vocals for the band of my good friend, guitar virtuoso Edwin Alpanian. We had the best time slot of the night in a pretty big venue, and it was a blast playing a combination of progressive stuff as well as classic rock. A little known fact to many of you is that I've been a musician for most of my life (drums, vocals), and my old band with Edwin played clubs up and down the Sunset Strip throughout the 90's.
The era of regularly doing shows has long since given way to more pressing life obligations. Every once in a while, I will get away from my computer to play a gig. Edwin is the art director of Hot Rod and Car Craft magazine, and he still keeps his love for creating & performing music well-nurtured. On the other hand, me being a business owner and father of 2 leaves little time to carve out for regular performances (excuses, excuses, right?). The occasional shows that do happen have a certain amount of magic, and a whole lot of nostalgia. Anyways, I thought you guys might get a kick out of that pic & background story, and I'll be back after I finish AARR.