Get ready, Toronto!!!!!!!!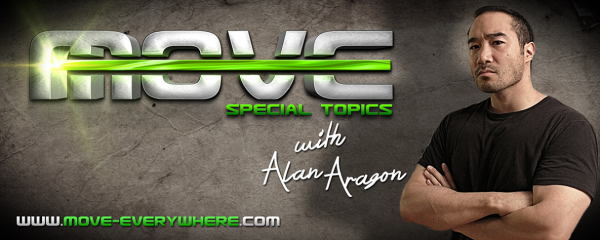 WHO:  Who cares who I am, look at my clients! :)…. On a more serious note, here is my bio. I have been called "The Ron Burgundy of Nutrition," and as a fan of Will Ferrell, I kinda like that designation.
WHAT:  By the grace & general awesomeness of the MOVE organization, I'll be speaking for an entire day (9 to 5), dishing out all of the important information & techniques I've learned and applied successfully over the past 20 years in the personal training, nutritional counseling, and academic research facets of my career. Here's the outline of what I'll cover: 
Morning – Part 1: Theoretical Foundations
Acquiring knowledge & understanding research methodology
Protein: amount, type, timing, frequency, and distribution for fat loss or muscle gain
Carbohydrate: dissecting the controversies & fads with the scalpel of evidence
Fat: making sense of the mountain of conflicting data
Supplementation: update on what's new, useful, crappy, or worth a try
In-depth Q/A
Afternoon – Part 2: Putting Knowledge to Practice
Setting realistic targets within realistic timeframes
Dietary programming for basic & advanced fat loss goals
Dietary programming for basic & advanced muscle gain goals
Goal-specific integration of diet & training variables
Systematically resolving progress plateaus
Program compliance & long-term adherence tactics
In-depth Q/A
WHEN:  June 14th, 2014, 9 am to 5 pm (EDT).
WHERE:  Metro Toronto Convention Centre, 255 Front St W, Room 401 – South Entrance, Toronto, ON M5V 2W6, Canada. Here is the registration page.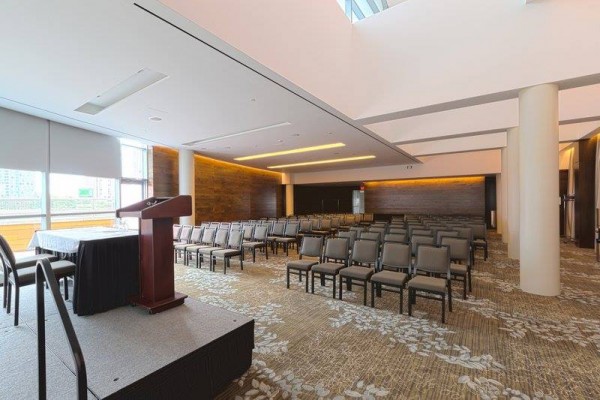 HOW MUCH:  
Early registration is $199 Canadian dollars. This reduced rate will be available until April 15th (don't procrastinate, you'll save $50).
Regular admission after April 15th is $249. Provincial taxes and ticket processing are additional costs to the admission price, see the details here. If you have any questions about registration or logistics, contact the event staff at info@move-everywhere.com

.

There's also the option to attend a VIP dinner & drinks with me in a froofy/fancy/intimate setting for an additional $125.  Dinner will have five courses and a wine/beer pairing with each course. We will likely end up talking trash about Paleo, but we can certainly talk serious shop about client programming & succeeding in the industry as well.
WHY:  
Why should you (and your mother) attend this? I rarely do full-day workshops. Aside from this, one in London & one in Iceland is gonna be it for me in 2014. My typical appearances are 1-hour speaking spots at national & international conferences. 

However, On June 14th, from morning to evening you will be extracting all of my knowledge & experience and transferring it into your brain, Matrix style.

A huge bonus is that you will get to keep all of the information & educational tools I present during the seminar, which I've been told by many are more valuable than top-level nutrition certifications they've acquired. Let me be perfectly clear that this workshop will be life-changing for your career & the lives of your clients. I'm going to put 120% into this, and epicness *will* go down in Toronto whether you make it or miss it.
Here is where to register. Also keep in mind that this whole shindig has a single-classroom capacity. Waiting too long to register could make you end up watching the seminar through the windows or listening through the walls. If you have any event questions at all, email the MOVE staff at info@move-everywhere.com. I'm looking forward to seeing you all on June 14th!