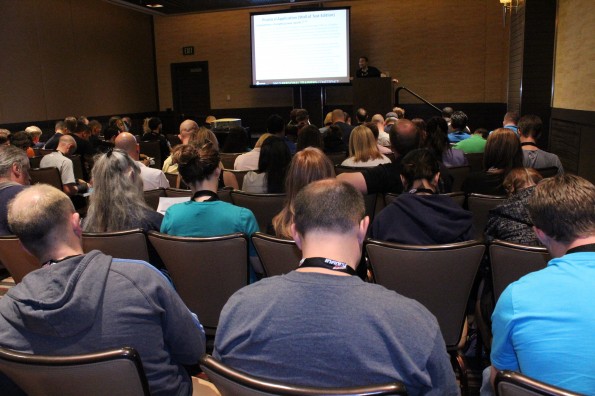 The following interview is with Petter Fagerberg, a nutrition major at the University of Gothenberg, Sweden. I'm honored that he chose me as the subject of his assignment in a course on leadership. For those who are en route, or are already in a position of leadership, this is for you. 
_________________________________________________________________________
What is your biggest strength as a leader?
My biggest strength as a leader is a genuine interest in improving the lives of others. Without this as a driving force, I might as well not be a beacon of guidance or source of inspiration for anyone but myself. My secondary strength is the ability to communicate with honesty, even if it means admitting to being wrong (& appearing newbish) or creating conflict with others.
Before continuing, I want to add that my self-perception is probably a bit warped and not as accurate or objective as how others might describe me.  Others might find more faults & strengths that I'm either in denial, or unaware of.
What is your biggest weakness as a leader?
My biggest weakness is being too perfectionistic in my work. Striving for excellence or greatness has more practical value than striving for perfection, which can lead to work delays, and even chaos & frustration in the worst cases. I often feel that my work is never as good as it could be, so the process of attempting improvements can become perpetual and sometimes self-defeating. Realizing when my work is 'good enough' is definitely tough for me.
What is the biggest challenge with being a leader and leading other people?
The biggest challenge is dealing with people who seem to be unwilling to learn. Oftentimes it requires taking a step back and realizing that I'm the one who needs to step up my teaching game in order to reach the seemingly unteachable. This involves going back to the drawing board or buckling down and dusting off the textbooks. It's easy to get snuggled up into a mode of operation that you mistakenly believe is the best way to do things, without realizing that certain components should be replaced or discarded.
What quality in your role as a leader are you most proud of?
How about three things: my fearlessness, honesty, and caring. I can be pretty hilarious at times, but this has gotten me in as much trouble as it has advanced my leadership role. Plus, I've never had to work at being hilarious.
What is ideal leadership for you? Any special leader that has inspired you?
Ideal leadership is living/being the example, and not being too far up on your own perch that people at the 'lower' rungs cannot relate to you on a personal level. Leadership is being able to strike a fine balance between open-mindedness and adherence to principles or skepticism. Leadership is showing love for yourself, others, and your craft. Leadership is genuinely enjoying what you do to a degree that emanates onto those around you, and inspires them.
As a leader, you may find that some folks who you inspire have more talent, drive, and ability than you do. So, be ready for the instances when you must set your ego down and learn from your students. This is a very underrated aspect of leadership. Some folks get ego-bruised when those they nurture end up surpassing them. On the contrary, this should actually be one of the main goals of leadership. 
As for the second part of the question, many people have inspired me, but my most recent inspiration has been Brad Schoenfeld, an exercise scientist who has all of the aforementioned qualities in abundance.  Note: anyone who missed my interview with Brad can read it here.
What is the biggest reward of being a leader and helping other people develop?
The biggest reward is knowing that I'm helping others approach their potential. It's a completely intrinsic satisfaction. You can't put a price on the feeling of knowing you've nurtured strength, courage, knowledge, and wisdom in others.
What is your own perception about your type of leadership "style"? Is this type of style something that you have proactively thought about and developed over time, or is it your natural way of leading others?
I have not been proactive in crafting my own leadership style. I've been fortunate enough to have had a solid family-oriented upbringing with great parents. So, as far as style goes, I can't say I have a particular one; I just try to be myself.
What (if you have one) is your bigger vision with your leadership in this industry?
My vision is for my work and my philosophies about fitness, science, critical thinking, and life-success to inspire others to embark on their own journeys toward reaching their potential. This vision is currently being fulfilled, and I aim to make sure it continues long after I leave this planet.
_________________________________________________________________________